Redbreast Irish Pure Pot Still Whiskey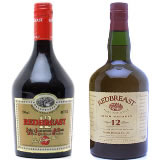 Redbreast is a very special whiskey as it is the only 12 year old Pure Pot Still Irish whiskey still in production. The 'pure pot still' Irish designation refers to the fact that a mixture of both malted and unmalted barleys are used in its production as opposed to Scottish whiskies were only malted barley is used.
Matured for a minimum of 12 years in a mix of sherry casks and bourbon barrels it tends to have an assertive, strong flavour which is a favourite of many.
We offer the up to date 12 year old and a much older and rarer version – the choice is yours.

Redbreast 12 Yr Old Pure Pot Still Irish Whiskey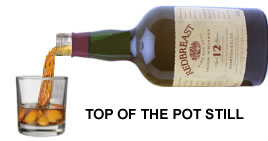 A mixture of fruit and spice to tantalise the taste buds this is possibly the best Irish whiskey available today.
Strength: 40%
Bottle Size: 70cl
Price: under £27


Redbreast 12 Yr Old Pure Pot Still Whiskey bottled 1970s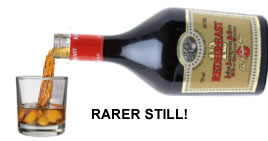 An older Redbreast bottled at 12 years old back in the 1970s – this is truly something special, assertive but smooth with a perfect balance of fruit and spice and just a hint of liquorice.
Strength: 40%
Bottle Size: 75cl
Price: £199