Royal Lochnagar Whisky Distillery

The Royal Lochnagar whisky distillery is situated in Royal Deeside not far from Balmoral the Queen's summer residence.
Distilling first took place in the area in 1826 but 1845 is the date of the current distillery. A visitor centre is open all year and is a highly popular outing for the many visitors to the area who over the years have included many prime ministers and other guests at the nearby royal estate. Each no doubt enjoying a taste of one of the most exclusive malts in Scotland.
A couple of our particular favourite's are :
Royal Lochnagar 12 Year Old Single Malt Whisky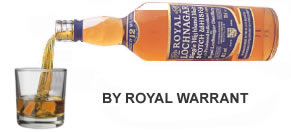 Royal Lochnagar 12 was the personal favourite of Queen Victoria and Prince Albert who granted the whisky their 'Royal Warrant' in 1848.
Full of fruit and richness with hints of peardrops, vanilla and dark chocolate this is certainly a satisfying whisky from one of Scotland's smallest distilleries and all at an excellent price.
If you haven't you should!
Strength: 40%
Bottle Size: 70cl
Price: under £26
Royal Lochnagar 1991 Single Malt Whisky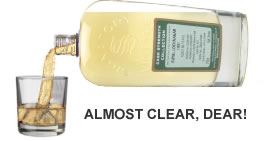 Royal Lochnagar 1991 was bottled by Signatory, from a 1991 cask of this famous single malt, and released in 2007 as part of their vintage cask series.
This 16 year old single malt whisky was bottled at cask strength and has matured well. It is beautifully spicy with a hint of smoke and a touch of xmas pud and dark chocolate.
Only 640 bottles were produced so jump to the front of the queue if you can!
Strength: 58.3%
Bottle Size: 70cl
Price: under £52
Want More?