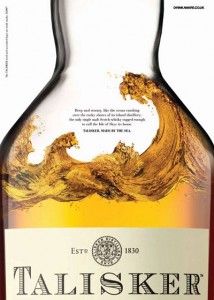 Talisker whisky is the only single malt to come from the famous island of Skye off the west coast of Scotland. The distillery is built on the shore of Loch Harport and produces a range of multi-award winning malts.  The 18 year old vintage is the current holder of the title 'Best Single Malt in the World' but don't discount the other vintages as they are each excellent in their own right, having, as they do their distinctive intense coastal spice and peaty character. Try some soon.

Most Popular
                                        

 

Talisker 16 Year Old Single Malt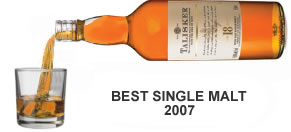 Talisker 18 was voted best single malt whisky in the world in 2007 and is an intriguing balance between smoke and fruit portraying an almost timeless bombardment of subtle flavours.
Definitely a great whisky and at a great price – not be missed!
Strength: 45.8%
Bottle Size: 70cl
Price: under £38