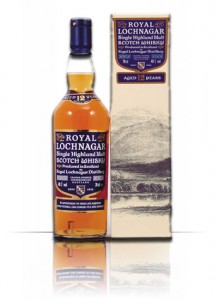 The Royal Lochnagar whisky distillery is situated in Royal Deeside not far from Balmoral the Queen's summer residence.  Distilling first took place in the area in 1826 but 1845 is the date of the current distillery.
Many Dexcribe Royal Lochnager Single Malt Whisky as one of the most exclusive whisky brands, but with such great prices at the minute you'd find it hard not to justify buying a bottle or two.

Some of the Most Popular Royal Lochnager Whiskies
Royal Lochnagar 12 Year Old Single Malt Whisky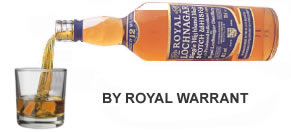 Royal Lochnagar 12 Year Old was the personal favourite of Queen Victoria and Prince Albert who granted the whisky their 'Royal Warrant' in 1848.
Full of fruit and richness with hints of peardrops, vanilla and dark chocolate this is certainly a satisfying whisky from one of Scotland's smallest distilleries and all at an excellent price.  If you haven't tried it you should!