Glengoyne

Glengoyne, founded in 1833 and known as the most beautiful distillery in Scotland, is certainly in a magical location nestled as it is at the foot of the Campsie Hills only 15 miles north of Glasgow.
The whisky too is exceptional and unusual as it is produced from air dried barley as opposed to the normal method of drying using peat smoke. This results in a range of single malts whose complex flavours are both delicate and expressive. A proportion of the spirit produced finds it way into famous blended brands like Famous Grouse and Cutty Sark leaving the rest to be matured and bottled as single malt for us to savour.
A few of our particular favourites are :
Glengoyne 10 Year Old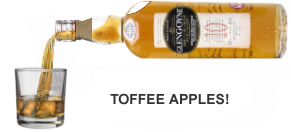 The 10 Year Old is a great introduction to the skill of this distillery.
Pleasantly sweet with flavours of almond, pear and apple. If you like your malt smooth then try this!
Strength: 40%
Bottle Size: 100cl
Price: under £30

Glengoyne 15 Year Old – Scottish Oak Wood Finish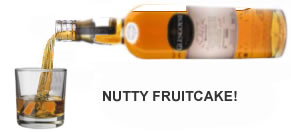 15 Year Old Scottish Oak Finish is a limited edition release from the distillery matured for 15 years in the normal sherry casks and then finished for a little over three months in new Scottish oak casks.
The result is a full bodied, well balanced malt with hints of nuttiness married to dark chocolate, fudge and spice and a finish which will linger for a good long time.
A must buy at this price!
Strength: 43%
Bottle Size: 70cl
Price: under £39

Glengoyne 17 Year Old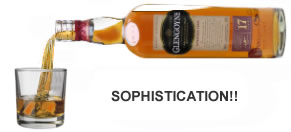 The 17 Year Old is a multi gold medal award winner which is both smooth and delicate on the palate.
A wonderful mix of nutty honey sweetness with hint of granny's finest apple crumble – if whisky has a gender then this is some sophisticated lady.
What are you waiting for?
Strength: 43%
Bottle Size: 70cl
Price: under £43

Want More